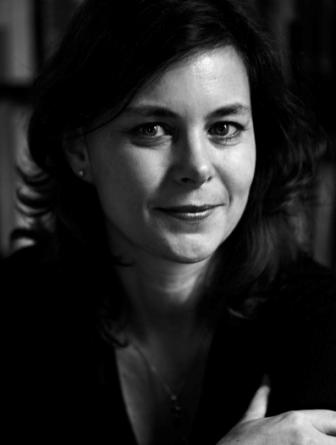 ---
Beaumaris Books
In association with Bloomsbury Publishing
Proudly presents an evening with
Foreign Correspondent & Author
CAROLINE BROTHERS
To coincide with the release of her new novel
HINTERLAND
A very moving story of refugees, around the lives of
two young brothers...hiding out on the road ..running...
Hinterland

'Heart-wrenching … a story that all of us should read' Barbara Trapido.

It is a common occurrence across the globe, children fleeing their homes – running from violence, poverty or war – and looking for a better life. There are countless young people the world over who find themselves underage, homeless and invisible in a foreign land. Caroline Brothers' debut novel

Hinterland is a startling exploration of this movement. This is a novel about two boys dealing with the aftermath of trauma; of what happens when – as they push further away from home and out of their depth – the adult world rushes in. It's a story about what is happening right.
Hinterland

is a story for our time; it's about what our universe looks like from the other side of the glass, to the wandering children who are out there, even now, on the road.

It is night, and two boys are crossing a river that is also a border. They have nothing but the clothes on their backs, their inheritance stitched into the lining of a belt, and the courage of an enormous gamble: that Europe will offer them a future they can no longer wait for in Afghanistan.. Travelling by truck, by boat, by train, by bus and on foot, Aryan and his younger brother Kabir have embarked on an epic journey, clinging to an itinerary they repeat like a mantra so as not to lose their way: Kabul Tehran Istanbul Athens Rome Paris London. There are moments of wonder and adventure, but also battles against cold, heat, hunger, violence and exhaustion. Whether they are harvesting half-frozen oranges in Greece, hiding behind a false wall on a truck to Italy, or sleeping under the rafters of a sawmill in France, the brothers are exploited for their labour, hustled for their money and ignored by almost everyone …